French version
The 15th Legufrufolies are coming soon!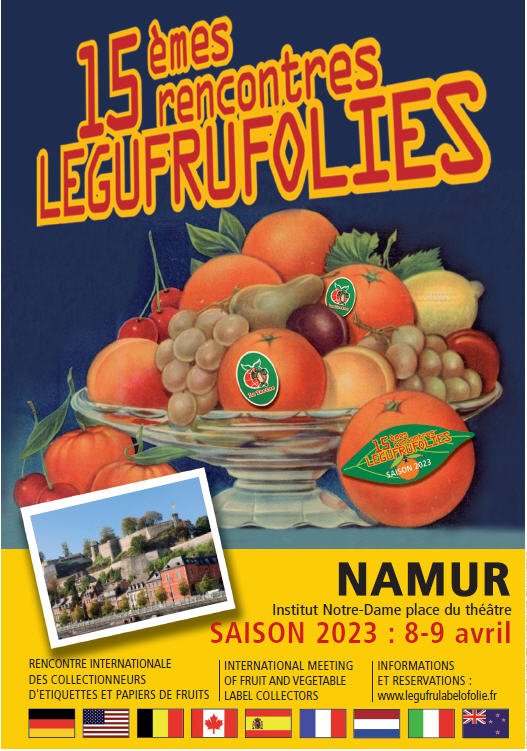 For this 15th edition, this great meeting of fruit label and wrapper collectors will take place this year in Belgium, under the aegis of our friend Xavier HEYTE and his partner Krisna.
The date has been set for the weekend of
April 8 and 9, 2023.
Address :
Institut Notre Dame
Place du Théâtre (access and parking in the schoolyard for the whole day located behind the theatre)
5000 NAMUR (BELGIUM)

Map Google-map

Program of the meeting:

Friday April 7:
- 6:30 p.m./7 p.m.: Possibility of depositing your equipment in the room

Saturday April 8:
- 9 a.m.: Welcome of collectors, installation, breakfast offered by the ACEFLA association
- 10 a.m.: Opening of meetings and beginning of exchanges!! (even if generally the exchanges have already started!)
- 12 p.m.: Meal prepared by Olivier (Xavier's son) and Krisna (Chicken breast, gratin dauphinois...) (Max €10 per person paid for by the association for members)
- 2 p.m.: For interested accompanying persons, short guided walk through the city along the Meuse and Sambre by Olivier, son of Xavier
- 4 p.m.: General Assembly of the association, group photos in the garden
- 7 p.m.: End of discussions
- 8 p.m.: For those who wish, meal at the "Li Scafiote" restaurant (pasta, pizza, meat, fish, mussels at affordable prices):
Li Scafiote restaurant menu

Sunday April 9:
- 9 a.m.: Meet at the school (climb to the Citadel by car or by panoramic cable car (€5 per person))
- 10:30 a.m.: Visit of the Citadel's underground passages (duration +/- 1 hour 30 minutes). There are of course a few steps… After visiting the underground passages, you walk back down to the school via a tourist path (15 minutes).
- 12:30 p.m.: meal at the Yumbo chip shop for those who wish before we part ways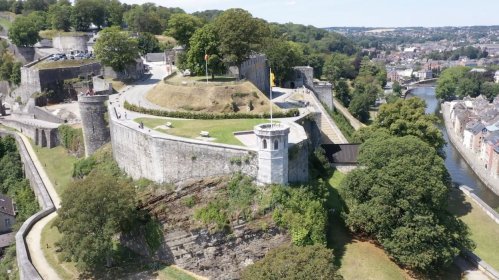 Fill in the form below before March 15, 2023 to register or tell us that you cannot come:

Click here to see registered collectors